TRADITIONAL AYURVEDA, MODERN WELLNESS
Your Path to Holistic Health Begins Here
Welcome to Vedagram Ayurvedic Hospital
Serving The Community Since 1981
With a proud legacy spanning over four decades, we are dedicated to rekindling the age-old wisdom of Ayurveda and applying it in a modern context to help you achieve holistic health and well-being.
Our journey began with a vision to bring the transformative power of Ayurvedic healing to people seeking natural alternatives to conventional medicine. Over the years, we have evolved and grown, but our commitment to your well-being remains unwavering.
At Vedagram, we believe in the holistic approach to health and wellness. We understand that each individual is unique, and our team of experienced Ayurvedic practitioners takes a personalized approach to guide you on your path to wellness. 
HEAL REJUVENATE THRIVE
WE ARE
United in Wellness: Our Dedicated Team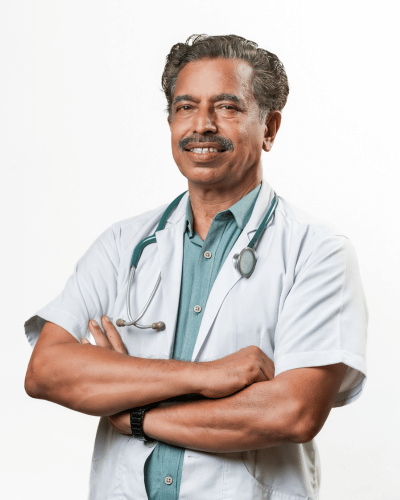 Dr. Ram Mohan
BAM,MBA
Chief Physician (Ayurveda), Specialist in Spine & Arthritis. Former member of Central Council of Indian Medicine (CCIM), Advisory board member Internationl research Institute of Ayurveda.
Dr. Saroja Varma
MBBS,DA
Chief Physician - Modern Medicine and Emergency medical care specialist. An accomplished anesthetist.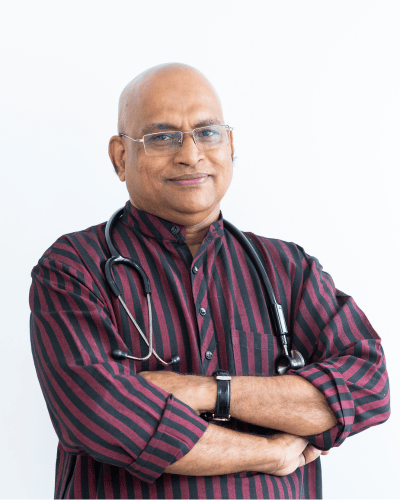 Dr. Sreekumar Namboodiri
BAMS, M.D (A.Y)
Specialist in pediatrics developmental disorders, learning of children.
 Kerala Government Best doctor award 2016.
Dr. Priyadarshana Narayan
BAMS, Physician (Ayurveda), BAMS,MS(AY)
Specialist in gynaecological diseases and infertility.
Dr.Amal Ram
BAMS, Physician (Ayurveda)
Specialist in Ayurvedic spa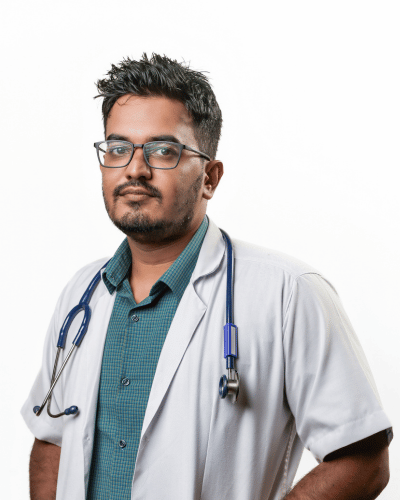 Dr. Salil Ram
MBBS, Physician(Allopathy)
Dr. Aswathy Alice
BAMS, Physician (Ayurveda)
Specialised in Ayurvedic Pharmacology
Dr. Bindu Ajayan
BHMS
Homeopathic physician with more than 20 years of experience.
Your Journey to Wellness Starts at Vedagram
Discover the transformative potential of Ayurveda, embrace a healthier and more balanced life, and join us in nurturing health the Ayurvedic way.
COMFORTABLE STAY FOR YOUR WELLNESS JOURNEY
ROOMS ARE AVAILABLE
Vedagram offers a range of comfortable accommodations for patients and their loved ones.
Non-AC Room
Our non-AC rooms provide a comfortable and cost-effective option for your stay at Vedagram. Experience a peaceful atmosphere during your wellness journey.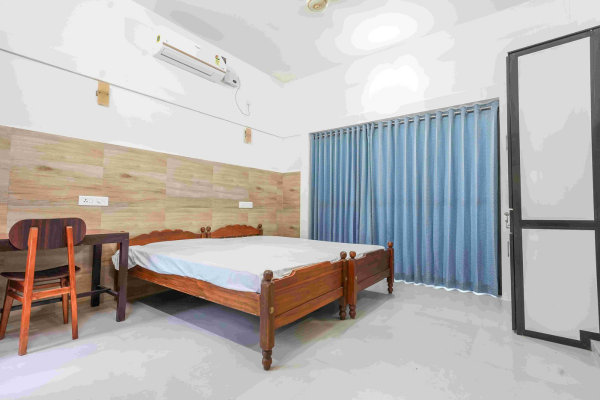 AC Room
Enjoy a relaxed and climate-controlled environment in our AC rooms, designed to enhance your comfort while you focus on your well-being.
Apartment
Our apartments offer spacious and convenient living spaces for extended stays, creating a true 'home away from home' experience during your healing journey.